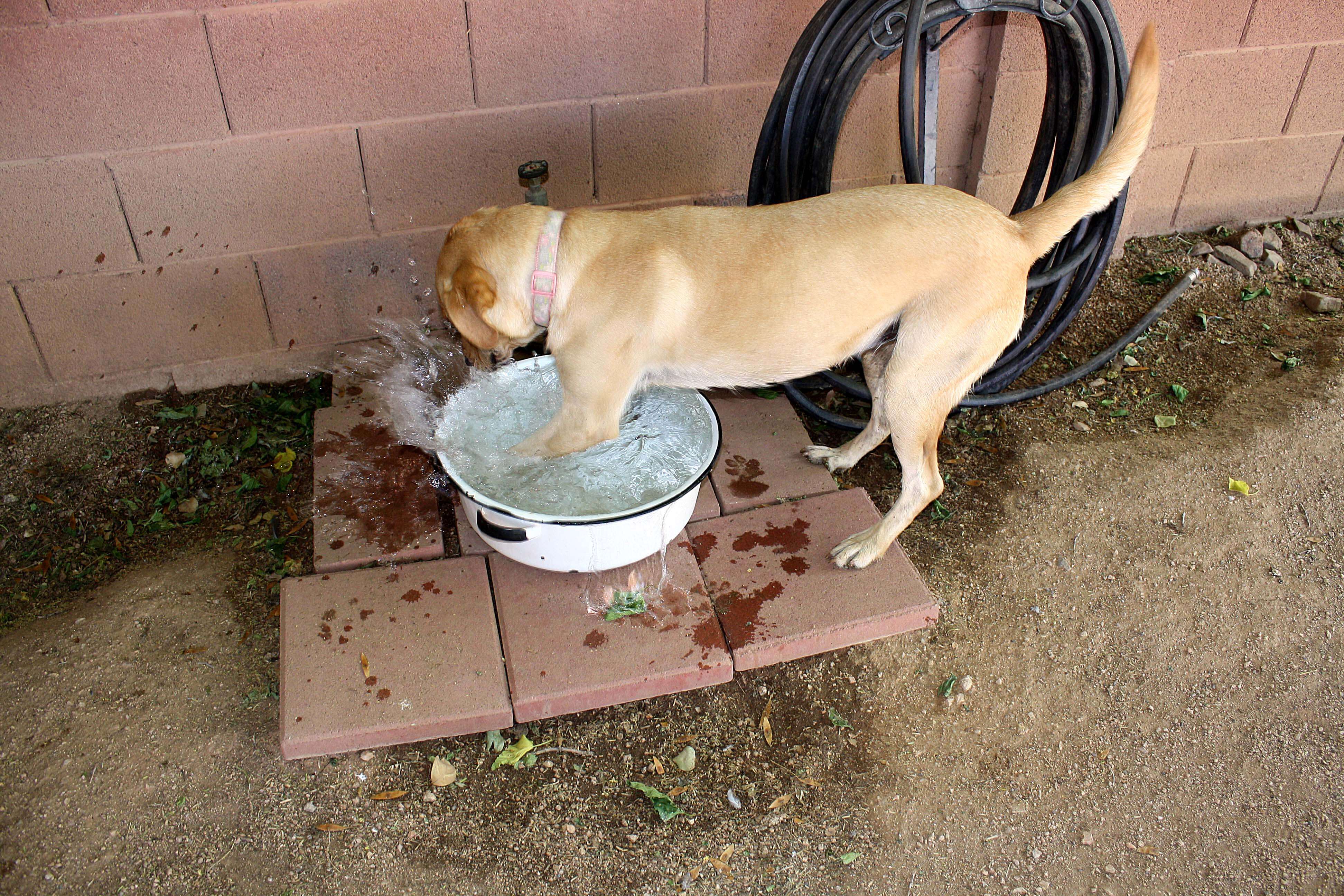 Camping is a great way to get away from the hustle and bustle of everyday life and get back in touch with nature.  Whether you are simply going on an overnight camping trip or an extended adventure, it can be fun to share the experience with your dog.  Dogs make great camping companions but some preparation and awareness is important when bringing your dog camping to ensure your 4-legged friend's safety.  Below are 8 camping essentials for your dog.
8 Camping Essentials for Your Dog
Dog-Friendly Campsite

If you intend to camp at a campsite, be sure that it is a dog-friendly campsite. Yes, some campsites are not dog-friendly so inquire ahead of time to make sure you don't show up and have nowhere to camp.  Further, check the rules at surrounding trails to be certain you are able to bring your dog on the local trails when hiking.

Food

Even if you intend to forage and hunt for your food, you probably don't want your dog to do it. Bring your dog's food that they are used to on your camping trip so that your stomach does not become upset while away from home.

Bowls

When packing it can be easy to forget something as simple as bowls for your dog's food and water. Make sure to bring bowls along for yourself and for your dog so that they can grab a quick bite or drink whenever they need to.

Water

Clean water is a must for any camping trip and there is not always easy access to clean water. Bring adequate clean water for you and your dog to protect both of your health and wellness and ensure proper hydration.

Waste Disposal

If you are camping you may be at a campsite where you cannot easily bury waste. Be sure to bring poop bags along with you so that you do not leave poop in your campsite or on a hiking trail.

Shelter

Your dog needs shelter from the elements just like you. If you intend to sleep in a tent with your dog, don't forget to bring your dog a cozy and warm place to sleep.  There are many different travel beds available for dogs to keep them comfy all night!

First Aid

First aid is important for you and your dog. Paw injuries are common when camping or hiking so come prepared with a first aid kit for your dog so that you don't encounter any hazards you are unprepared for.

Identification & Leash

When camping it is important that your dog wears a collar with identification and contact information. You never know if your dog could get away from you and you want to be sure that someone will be able to identify your dog and return it safely to you should your dog get lost.  Also, bring a leash along that you can fasten to something at your campsite so that you can be sure your dog will not get away from you during the night.