The Happy Dog Inn, Llc
28307 N. 156th Street, Scottsdale Az 85262
Phone, 480.941.8040
Email; info@TheHappyDogInn.com
Fax, 480.471.0075
Providing Dog Boarding & Daycare
in Scottsdale and the Metro Phoenix area.
Our Facility
"If you build it, they will come!"
The Happy Dog Inn was designed specifically for this use. The home is attached to the 1600 SF dog room which contains the 14 indoor/outdoor suites. Each suite is 5′ x 8′ indoor which leads to the 5′ x 16′ individual covered patio accessed through a dog door. All suites are tiled and have a window and separate ventilation. The patios are available for use all day and closed at night. A high pressure wash system is built in to make cleaning and sanitizing easy. The dog room has a couch, chairs, kitchen and TV's to duplicate the home environment and reduce stress levels.
Outside, 2 acres have been divided into 6 exercise yards for the two, 2 hour playgroups. The yards are surrounded and divided by 8′ high block walls, nothing gets in or out. Two of the yards have real grass and the other 4 are sand. Most boarding facilities hold anywhere from 200-300 dogs whereas we limit to 30.
Playgroups are divided according to personality not size. There are tough smaller dogs who can run with the big dogs and meeker large dogs who are better off with the little ones. We also cater dogs with special needs, whether that is physical disabilities or behavioral issues.
One of us is onsite 24 hours a day, 365 days per year. Please go to the Daily Schedule tab to see our daily routine.
Image Index:
1. Inside suites 2. Inside Suites 3. Outside Suites 4. Two-Dog Suite 5. Three-Dog Suite
6. Outside Suite 7. Sidewalk of outside suite 8. Yard 9. Yard 10. Happy Dogs
11. Senior living. 12. Happy Lab. 13. Lots of lawn. 14. Dog's eye view. 15. East side courtyard.
16. Walkway out of yards 2 through 5. 17. Yard 4 18. Walkway in to yards 2 through 5. 19.East side courtyard. 20. Yard 6 gate exit.
21. Yard 6 freshly cut. 22. Yard 1. 23. Real snow! It is usually 10′ cooler here. 24. Office entrance. 25. Night picture before cookies and bedtime.
Our Philosophy!
"The Customer comes first"!
Except in this case the customer is the dog!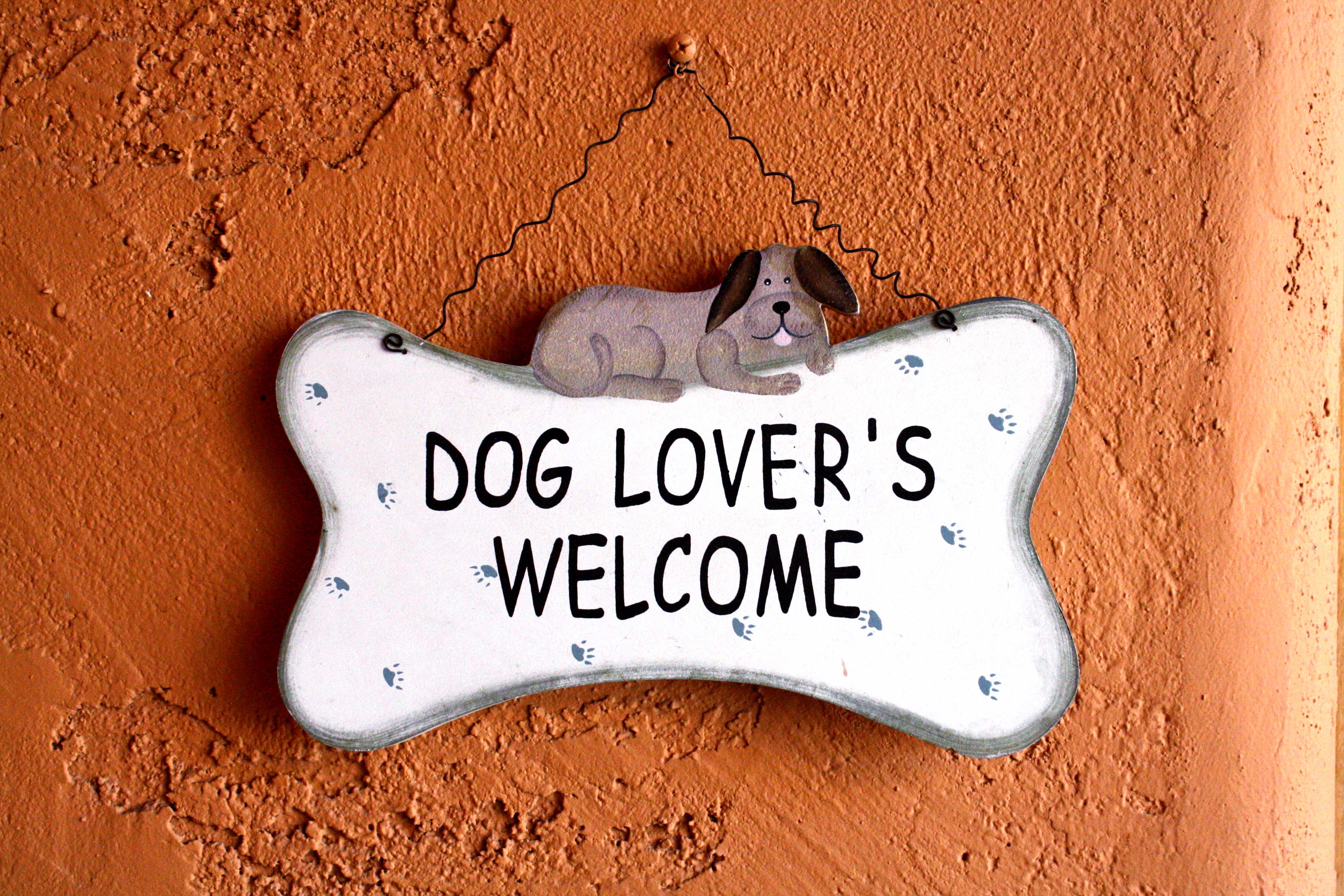 Everything we do is in the best interest of the dogs in conjunction with their natural behavior and schedule. Our drop off schedule is not based on the owners needs but on what is best for the dog. Making all arrivals in the am before the start of playgroup makes introductions safer, gets all guests on the same schedule and makes adjustment easier. It is very stressful and dangerous to the dog to enter an already adjusted pack. If the "new kids" are out first then added to, everything runs smoother. Sorry, but the dog comes 1st.
Our Playgroups are timed to the dogs natural desire for exercise twice daily at the correct times. Early am drop offs are in the dogs best interest because they get to adjust all day long and everyone sleeps at night. This limited schedule allows more quiet time for the guests without disturbances. We apologize for the inconvenience but the ………….. "dogs come first"!
Exercise is the key to having happy guests that are well adjusted and content. Tired dogs are good dogs. Our 2 acres of play yards and nature designed schedule of exercise are what is best for the dogs, not the humans. We have real grass in two of our six yards at great trouble because the dogs love it. Fake grass is too hot, slippery and unhygienic.
"What? No pool?"
Moisture is a breeding ground for insects and disease, unless we wanted to add abusive chemicals that can be harmful. Most of our guests have pools at home, but not a bunch of friends to play with in 2 acres of yard. Hygiene is of the utmost importance to us and that it is why we utilize real grass instead of plastic turf.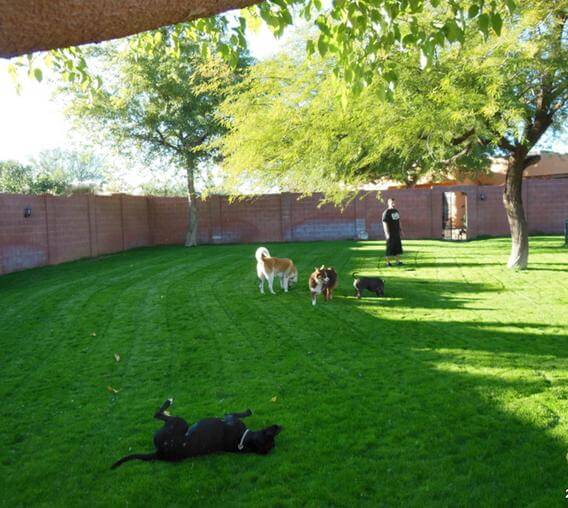 "If you build it, they will come."
Was the theory behind the conception of The Happy Dog Inn. Tom wanted a place that he would feel comfortable leaving his own dogs. With almost 30 years of Dog Behavior experience he knew of the physical and mental needs of a facility to make the stay as fun, safe and stress free for the guests.
There are now boarding facilities on every corner in Phoenix compared to when Tom opened the resort in 2002. We strongly encourage you to tour any facility that you may consider, you should be able to hear, see and smell every place your dog will be staying. Some chains even force your dog to urinate and defecate in a room in the building, this is strictly against nature and may affect your house training. The place closest to your home may certainly not be your best option. The Happy Dog Inn is a custom facility built for Dog Lovers by Dog Lovers!
We would love to have you out for a tour, 8-10 am or 4-5:30 pm every day of the year. Please give us a call when you are 10 minutes out so we can watch for you to pull up.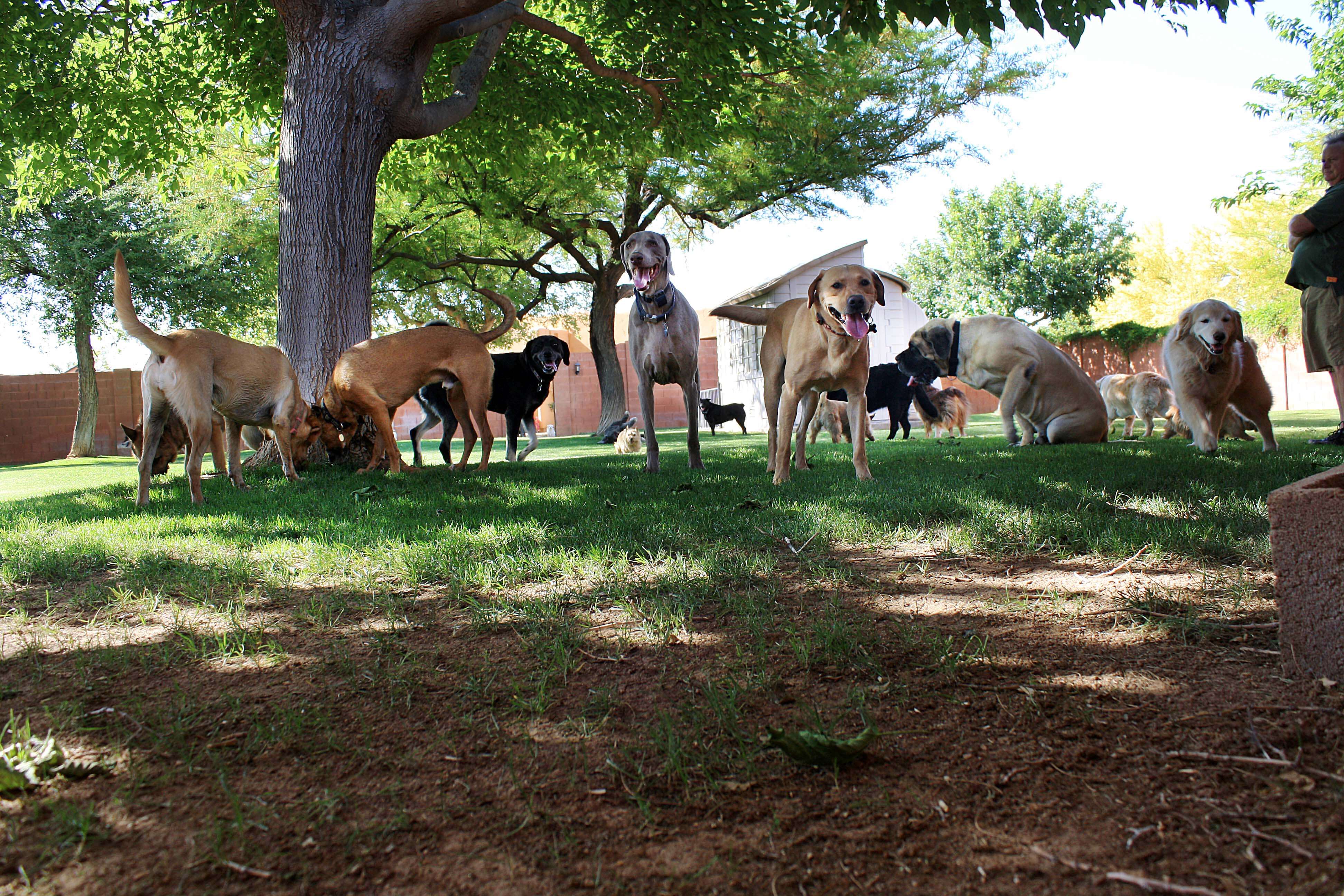 Interview questions to ask a Scottsdale dog boarding/doggie daycare facility
1. Is someone there 24 hours?
2. Do you have outside areas to play and relieve themselves? Off leash?
3. How much exercise time does your dog get, is there a charge?
4. Do you charge for custom meals, pills or shots?
5. What is your dog boarding capacity?
6. How many people work there? What qualifications do they have?
7. Can you handle my Special Needs dog?
8, If they are a free range facility how do they feed the dogs?
We are only open to humans from 7-10 am and 4-5:30 pm to keep disturbances to a minimum. Although it is 365 days per year.
Every detail of The Happy Dog Inn is based on the "guests" needs and the four legged customer comes first!
Complaints or compliments?
Tom can be reached at tom@thehappydoginn.com
---